Welcome Home Magazine Customers
Air Duct, Dryer Duct and Carpet Cleaning Services
in the Houston, TX Metro
We are proud to be the Houston area's most trusted source for air duct cleaning, dryer vent cleaning, Carpet Cleaning and water damage restoration & more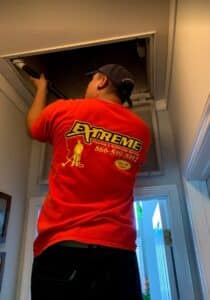 Are you aware of the importance of cleaning your air ducts? Air ducts often suffer from "out of sight, out of mind", and are easily overlooked as contributors to poor indoor air quality. Dirty air ducts also force your HVAC system to work harder, which costs you money and strains your system.
If it's been a while since you've last had your air ducts cleaned, we would encourage you to the professionals at Extreme Air Duct Cleaning and Restoration. We'll offer you a free consultation, during which we will address any questions or concerns you might have about our process. Read on for more information about the negative impact of dirty air ducts.
The Negative Health Impact of Dirty Air Ducts?
Texas can be a dusty state. This dust usually ends up in the air ducts of homes and businesses, along with other contaminants such as hair, greasy grime, and sometimes insects or rodents. Imagine if you were to see this sort of filth on the floor or walls of your home or office. You would want to clean it immediately! The worst part is these contaminants are distributed throughout the air in your home or office when the furnace or AC kicks on. Dirty air ducts can even make the air in any indoor space dirtier than the air outside, negatively impacting your health and causing problems such as headaches, sinus problems, coughing, and allergies.
Reduce Energy Costs with Air Duct Cleaning Services
Did you know that dirty air ducts can negatively affect your energy bill each month? This is because your heating and cooling systems must work harder when your ducts are clogged with built-up dirt and grime. Extreme Air Duct Cleaning is confident that a good, professional air duct cleaning will have your HVAC systems running that much more efficiently, which will save you money each month.
Avoid An Air Duct Cleaning Scam
Extreme Air Duct Cleaning And Restoration Services
Cleaning More than Just Air Ducts in Houston, TX
Extreme Air Duct Cleaning and Restoration Services are proud to offer dryer vent cleaning services to help keep your clothes dryer functioning properly. A clogged dryer vent can prevent moist air from properly venting, resulting in longer drying times and a musty smelling load of laundry. This can cost you money in the long run by having to run your clothes through multiple cycles to get them dry. If that weren't enough, a dryer vent clogged with lint can spark a fire.
Clogged dryer vents not only waste energy, they are dangerous, too!
The Consumer Products Safety Commission estimates that there are an estimated 16,500 Fires, 12 deaths, and 350 injuries associated with clothes dryer fires every year. The CPSC also estimates over $104,000,000 in property damage each year as a result of clothes dryer fires.
Why is it important to have your dryer vents cleaned by a Houston, TX area professional?
1.) SAFETY: An estimated 15,ooo fires are caused each year by lint build up. Most homeowners clean their dryers lint traps on a regular basis. But did you know that smaller particles blow through the trap, ending up in the dryer vent hose? Over time, these particles can build up significantly and clog the dryer vent hose, causing the dryer to overheat and the lint to combust. Prevent dangerous fires in your home by having your dryer vent and hose cleaned by a professional.
2.) SAVINGS: A clean dryer vent will help improve the efficiency of your dryer and allow your clothing to dry faster. According to recent industry studies, an excessively clogged dryer vent may add $18-$24 to your home's energy bill. Clean vents also increase the life of your dryer, helping you to avoid costly repairs or an even costlier replacement.
Extreme Air Duct Cleaning And Restoration Services – 832-699-0866
Offering Carpet Cleaning Solutions in Houston and the Surrounding Areas
Are you looking for a professional, licensed and insured company to provide you with unbeatable Houston-area Carpet Cleaning solutions? Look no further than Extreme Air Duct Cleaning and Restoration Services. Our crew of carpet cleaning and upholstery cleaning experts has the experience needed to get your surfaces as clean as they can possibly be. Just read some of our customer's reviews. If you moved into a home in the Houston, TX areas and are unhappy with the carpets, don't assume that you have to have them replaced. This costs a lot of money and might not be necessary at all. Our carpet cleaning and upholstery cleaning work could get the job done for less.
Have questions for us? Just give us a call. Our pleasant and knowledgeable representatives are always eager to help out new customers. Submit your questions online with the form provided or simply give us a call today so that our carpet cleaning and upholstery cleaning staff can provide you with the information that you are looking for in Houston, TX.
Email us today for more information  [email protected]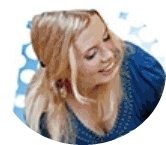 Sue E.
5 of 5
Wonderful job
"After noticing mold/mildew coming out of a bathroom vent, we called Extreme. Sunny and his technician took care of us! He took pictures to show me what was going on in our ducts and explained our options in a clear manner. Ask for Sunny! He is very knowledgeable and cares about his customers."