Air Duct Cleaning Kyle, TX
Extreme Air Duct Cleaning And Restoration Services


Offers Air Duct Cleaning Kyle, TX


512-666-9779
Did you know that Kyle, TX consistently ranks in the top 25 of worst cities for mold and pollen? Many people in Kyle refer to it as the Allergy Capital of the World. One way to avoid suffering is to have your air ducts professionally cleaned on a regular basis. Cleaning the mold and dust from your air ducts will prevent that contaminated air from coming into your home through the vents. In a

typical six room home, up to 40 pounds of dust is created annually through everyday living. Considering that 40,000 dust mites can thrive in just once ounce of dust, this could be a huge problem for your family. The dust, dust mites, mold, bacteria and dirt ends up air ducts and then circulates throughout your home. This dust can also shorten the life of your heating and cooling system. According to the US Department of energy 25%-40% of the energy used heating and cooling your home is wasted. The build-up of dust, pollen, and mold in your air duct system makes your system work harder. When your air ducts are clean, your system doesn't have to work as hard to maintain your homes ideal temperature.
If the buildup was in on a table, in the blinds, on a ceiling you would clean it immediately. The fact that we can't see this doesn't mean it's not there! The dust, danger, mold, dirt is hiding in your air ducts! Your ducts should be cleaned regularly in order to reduce the allergens in your home. If someone in your home is suffering from an unexplained allergy related illness, air duct cleaning can significantly reduce the suffering of your family member.
Kyle Air Duct Cleaning Services 512-666-9779
When getting your air ducts cleaned you want a reliable company with a great reputation. We are the number one choice for air duct cleaning in the Kyle, TX area. Our outstanding technicians will provide you with great service and ensure you a positive experience.
We have worked hard to establish ourselves as a reputable company in Kyle, TX. We have done this by hiring hand selected individuals who understand our commitment to excellence. They understand that we want our customers to always be satisfied, and so they abide by our customer satisfaction guarantee. They are trained to be extremely professional and thorough in the work that they do. They are licensed and insured. Our care in who we select to work for us at Extreme Air Duct Cleaning Kyle, TX our careful attention to details and our competitive prices have helped us to grow tremendously over the years. If you would like more information about us, we encourage you to get in touch with us. You can call or fill out the form provided. We would be happy to provide you with any information that you need, whether you are interested in hiring us for carpet cleaning Kyle, air duct cleaning Kyle, dryer vent cleaning,  upholstery cleaning, tile and grout cleaning or even water damage restoration solutions in Kyle, TX. We are the best company to do the job if it needs to be cleaned. Cleanliness is good for your health, comfort and even for efficiency. We understand this. Let us apply our knowledge and experience to improve your property by making it even cleaner.
Call Extreme Air Duct Cleaning Kyle, TX   – (512) 666-9779
Extreme Air Duct Cleaning Kyle, TX will arrive at your home after you schedule an air duct cleaning appointment with us, at the time agreed upon. The experts from Extreme Air Duct Cleaning Kyle that comes to your home will first do an inspection of the air ducts. This expert will look for the build of dust and dirt and will be able to determine where it is coming from. They will look for hair and even droppings from insects and rodents to determine the extent of the problem. They'll check for any sign of moisture that shouldn't be there because this can end up causing mildew and mold. Our specialists will be able to determine exactly how bad the problem is and then get rid of the problem for the benefit of your health and for fresher air in your home. You will likely notice a lower energy bill shortly after the job is done, too. Extreme Air Duct Cleaning Kyle, TX has licensed and insured experts who have been doing this for years. They will use high powered vacuum devices, scrubbers and other equipment to get your HVAC system in its best possible condition. If you have any questions regarding our solutions or regarding the importance of clean air ducts for better efficiency, ask us. We are always happy to help out our customers.
 Extreme Air Duct Cleaning Kyle, TX 512-666-9779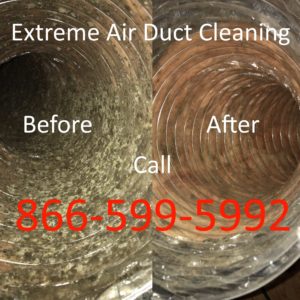 We will provide you with a free price quote for Air Duct Cleaning Kyle, so that you can have a better idea of the cost of our services. Either way, we can assure you that our rates are fair and competitive, and if you compare them to other companies you will see for yourself how affordable the services provided by Extreme Air Duct of Kyle actually are. Don't hesitate to call us to find out anything else that you need to know. Do you want to know more about our qualifications? We are licensed as per industry standards and can provide you with any further details needed. We want you to be able to hire us with the confidence that you are hiring the right company for the job. So fill out the provided form or give us a call at your convenience! We are here for you at Extreme Air Duct Cleaning Kyle.

Call Extreme Air Duct Cleaning Kyle, TX now at

512-666-9779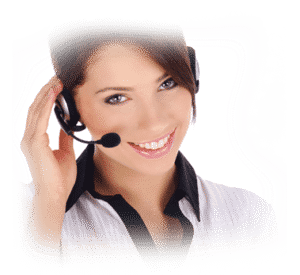 Email us today for more information : [email protected]
Business Hours : Sun-Fri 8:00 AM-6:00 PM and 24 Water Damage Restoration Services.
Extreme Air Duct is proud to service the greater Kyle Metro Here is a list of some of the zip codes we service :
78610, 78613, 78617, 78641, 78652, 78653, 78681, 78701, 78702, 78703, 78704, 78705, 78712, 78717, 78719, 78721, 78722, 78723, 78724, 78725, 78726, 78727, 78728, 78729, 78730, 78731, 78732, 78733, 78734, 78735, 78736, 78737, 78738, 78739, 78741, 78742, 78744, 78745, 78746, 78747, 78748, 78749, 78750, 78751, 78752, 78753, 78754, 78756, 78757, 78758, 78759. Round Rock, TX 78626, 78628, 78634, 78660, 78664, 78665, 78681, 78717, 78728, Georgetown, TX 78626, 78628, 78633, 78665 And many more.