Air Duct & AC Duct Cleaning Services
in the Houston, TX Area
We are proud to be the Houston area's most trusted source for air duct cleaning, dryer vent cleaning, water damage restoration & more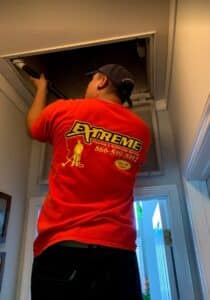 Are you aware of the importance of cleaning your air ducts? Air ducts often suffer from "out of sight, out of mind", and are easily overlooked as contributors to poor indoor air quality. Dirty air ducts also force your HVAC system to work harder, which costs you money and strains your system.
If it's been a while since you've last had your air ducts cleaned, we would encourage you to the professionals at Extreme Air Duct Cleaning and Restoration. We'll offer you a free consultation, during which we will address any questions or concerns you might have about our process. Read on for more information about the negative impact of dirty air ducts.
The Negative Health Impact of Dirty Air Ducts?
Texas can be a dusty state. This dust usually ends up in the air ducts of homes and businesses, along with other contaminants such as hair, greasy grime, and sometimes insects or rodents. Imagine if you were to see this sort of filth on the floor or walls of your home or office. You would want to clean it immediately! The worst part is these contaminants are distributed throughout the air in your home or office when the furnace or AC kicks on. Dirty air ducts can even make the air in any indoor space dirtier than the air outside, negatively impacting your health and causing problems such as headaches, sinus problems, coughing, and allergies.
Reduce Energy Costs with Air Duct Cleaning Services
Did you know that dirty air ducts can negatively affect your energy bill each month? This is because your heating and cooling systems must work harder when your ducts are clogged with built-up dirt and grime. Extreme Air Duct Cleaning is confident that a good, professional air duct cleaning will have your HVAC systems running that much more efficiently, which will save you money each month.

Avoid An Air Duct Cleaning Scam Call Extreme Air Duct Cleaning
Cleaning More than Just Air Ducts in Houston, TX
Our expert services go beyond cleaning your air ducts. We also offer carpet cleaning, upholstery & leather cleaning, tile & grout cleaning, and dryer vent cleaning services. We can also provide you with carpet odor removal, stain removal, and general wall to wall carpet cleaning services, which will leave your carpets feeling soft, smelling fresh, and looking great. If you are looking for a professional to clean your carpets in the Houston, TX area, give Extreme Cleaning And Restoration Services a call. We will make sure that they look spectacular!
Our crew of experts also offers water damage restoration throughout the Houston, TX area.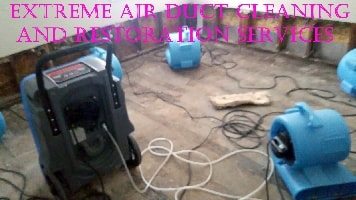 When your home becomes flooded, or if you have suffered from a burst pipe, you need water damage repair and water removal services quickly. Our water damage restoration services are top-notch. We will ensure all the water and moisture is completely removed to eliminate future problems such as mold and mildew from occurring. We will do whatever it takes to mitigate the damage and get your home as moisture-free as possible. If you need water removal services, call us right away. We will quickly dispatch a specialist to get your water problem under control and cleaned up before it causes any further damage.
Extreme Air Duct Cleaning And Restoration Services proudly serves the Houston & San Antonio, TX areas. Make an appointment with our air duct cleaning company today and enjoy cleaner carpeting, cleaner air ducts and a cleaner property in general. We are here for you!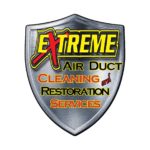 Extreme Air Duct Cleaning And Restoration Services – 832-699-0888
Email us today for more information  [email protected]
our address: 5934 Rutherglenn Dr. Houston, TX 77096 ( dispatch address only).
We reserve the right to refer customers to other companies, We reserve the right to refuse service to anyone.
Business hours :
Sun-Fri 8 AM- 7 PM and 24/7 for Emergency Water Damage Restoration.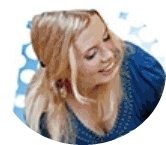 Sue E.
5 of 5
Wonderful job
After noticing mold/mildew coming out of a bathroom vent, we called Extreme. Sunny and his technician took care of us! He took pictures to show me what was going on in our ducts and explained our options in a clear manner. Ask for Sunny! He is very knowledgeable and cares about his customers. 2015-07-31.