Extreme Air Duct Cleaning and Restoration Services
5:25 am
Air Duct & AC Duct Cleaning Services in the Houston & San Antonio, TX Areas
We are proud to be the most trusted company in Texas for Air Duct Cleaning among other services. We are here to provide you with all of the information that you are looking for when it comes to the importance of clean air ducts in Houston, TX, and we also want to encourage you to call a professional if you haven't had your ducts cleaned in quite some time. This aspect of the home sometimes is forgotten about just because homeowners don't always look in or at their air ducts. Extreme Air Duct Cleaning And Restoration Services wants to inform you of how dirty this part of your home can get, how it can cost you money and how it can be bad for your health, too. If you would prefer to speak with us over the phone or in person, all you have to do is pick up the phone and dial our number. We will get you set up with a free consultation, during which we can address any inquiries or concerns you might have. Give us a call or read on and browse through our site for further information.
The Negative Health Impact of Dirty Air Ducts
Extreme Air Duct Cleaning and Restorations Services wants you to know how dirty air ducts in Texas can affect your health. First of all, if the air ducts are dirty, this typically means that they are filled with contaminants, hair, dust, grime and sometimes even insects or rodents. Imagine if you were to see this sort of bacteria on your floor or in a more visible part of the house. You would want to clean it immediately. When this is left to sit in your air ducts, it doesn't just sit completely harmless. When the heating and cooling system is turned on, it is distributed throughout the home in the air that you are breathing in. This can cause the air in your home that you are breathing every night while you eat dinner, while you are sleeping and while you are doing daily chores, to be even dirtier than the air outside. Extreme Air Duct wants you to know that this negatively impacts your health by causing problems such as headaches, sinus problems, coughing, and allergies. Call Extreme and we can get those ducts clean!
Reduce Energy Costs with Air Duct Cleaning Services
We also want you to know that having dirty air ducts can cause your energy bill to be higher each month. This is because the system has to exert more energy in order to do its job. Extreme Air Duct Cleaning is confident that by having your air ducts professionally cleaned in Texas, you will save money each month.
What else can we do for you aside from providing you with a cleaner HVAC system in Houston, TX?

Avoid An Air Duct Cleaning Scam Call Extreme Air Duct Cleaning
Cleaning More than Just Air Ducts
We do more than just Air Duct Cleaning. We also offer Carpet cleaning, Upholstery & Leather Cleaning, Tile & Grout Cleaning and Dryer Vent Cleaning which is a very popular service. Dryer Vent cleaning By Extreme Air Duct Cleaning And Restoration Services can help dry your laundry faster and save you money by reducing your energy cost. We can provide you with odor removal, stain removal and general wall to wall carpet cleaning so that your carpeting feels soft, smells fresh and looks great. If you are looking for professionals to take care of Houston-area, Texas carpet cleaning for you, give us a call at Extreme Cleaning And Restoration Services. We will make sure that they look spectacular!
Our crew of experts also offers Water Damage Restoration in Houston Texas.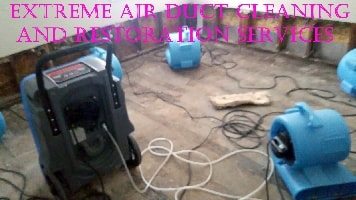 When your home becomes flooded or when a certain room suffers from a leak or burst, you need water damage repair or water removal. Our water damage restoration solutions are top-notch. by removing the water damage we can eliminate problems like mold and mildew from occurring. We can restore belongings that otherwise seem to be destroyed. Extreme Air Duct Cleaning and Restoration Services is here to do what it takes to get your home as clean as possible. If you have water damage and need water removal it is important that you call us right away. Let us send our specialists in the Houston, TX metro to your location to get the mess cleaned up before it worsens.
Extreme Air Duct Cleaning and Restoration Services serving Houston Metro and local areas that you can count on. We now proudly provide Air Duct Cleaning in San Antonio, TX  Air Duct Cleaning in Austin, TX, Air Duct Cleaning in Dallas, TX. Make an appointment with us today and enjoy cleaner carpeting, cleaner air ducts and a cleaner property in general. We are here for you!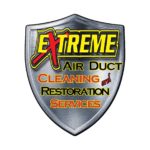 Extreme Air Duct Cleaning And Restoration Services – 832-699-0888
Email us today for more information  Info@ExtremeAirDuct.com
our address: 5934 Rutherglenn Dr. Houston, TX 77096 ( dispatch address only).
We reserve the right to refer customers to other companies, We reserve the right to refuse service to anyone.
Business hours :
Sun-Fri 8 AM- 7 PM and 24/7 for Emergency Water Damage Restoration.
Areas we service include Houston, Katy, Bellaire, Missouri City, Cypress, Kingwood, Humble, Pearland, West University Place, Richmond, Jersey Village, The Woodlands, Sugar Land, Cypress, Katy, Spring, West University, Friendswood, San Antonio, Austin, Dallas and many more…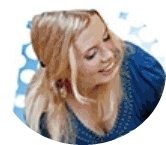 Sue E.
5 of 5
Wonderful job
After noticing mold/mildew coming out of a bathroom vent, we called Extreme. Sunny and his technician took care of us! He took pictures to show me what was going on in our ducts and explained our options in a clear manner. Ask for Sunny! He is very knowledgeable and cares about his customers. 2015-07-31.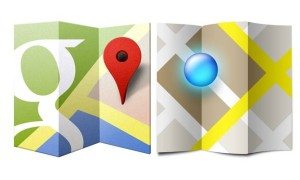 Some Of Our Service Area's Zip codes:
77003
77004
77005
77006
77007
77008
77054
77055
77056
77067
77024
77035
77285
77523
77446
77301
77368
77377
77379
77521