Air Duct Cleaning San Antonio, Texas.
San Antonio, Texas officially the City of San Antonio, is the seventh most populous city in the United States of America and the second most populous city in the state of Texas. We are proud to service the greater San Antonio Metro and the following cities : Terrell Hills, Castle Hills, Shavano Park, Leon Valley, Kirby,  Universal City, Fair Oaks Ranch, Boerne, Timberwood Park, Bulverde, Garden Ridge, New Braunfels, Seguin, Canyon Lake, San Marcos, And Many More. Visit our San Antonio Google+ Page, Our Facebook page and Go Spurs Go.
210-998-8808

 

Extreme Air Duct Cleaning And Restoration Services




has been cleaning the Air Duct of San Antonio, Texas for years!

We have worked hard to establish ourselves as a reputable company in San Antonio, Texas. We have done this by hiring hand selected individuals who understand our commitment to excellence. They understand that we want our customers to always be satisfied, and so they abide by our customer satisfaction guarantee. They are trained to be extremely professional and thorough in the work that they do. They are experts doing Air Duct Cleaning, A/C Vent Cleaning, and Dryer Duct Cleaning. Our San Antonio Air Duct Cleaning Team Specialize in the air duct systems build in San Antonio, homes. They are licensed and insured. Our care in who we select to work for us at Extreme Air Duct Cleaning San Antonio, Texas our careful attention to details and our competitive prices have helped us to grow tremendously over the years. If you would like more information about us, we encourage you to get in touch with us. You can call or fill out the form provided. We would be happy to provide you with any information that you need, whether you are interested in hiring us for carpet cleaning San Antonio, air duct cleaning in San Antonio, Dryer Vent Cleaning in San Antonio,  upholstery cleaning, tile and grout cleaning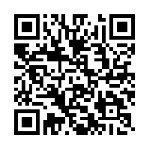 or even water damage restoration solutions in San Antonio, . We are the best company to do the job if it needs to be cleaned. Did you know that Indoor Air is 2 to 5 Times More Polluted Than Outdoor Air? Cleanliness is good for your health, comfort and even for efficiency. We understand this. Let us apply our knowledge and experience to improve your property by making it even cleaner. Read our blog to learn more.
Extreme Air Duct Cleaning San Antonio, TX .
210-998-8808
Prompt and Reliable Air Duct Cleaning Services
Extreme Air Duct Cleaning Services of San Antonio, Texas will arrive at your home after you schedule an air duct cleaning appointment with us, at the time agreed upon. The expert team from Extreme Air Duct Cleaning San Antonio that comes to your home will first do an inspection of the air ducts and vents. This expert will look for the build of dust and dirt and will be able to determine where it is coming from. They will look for hair and even droppings from insects and rodents to determine the extent of the problem. They'll check for any sign of moisture that shouldn't be there because this can end up causing mildew and mold. Our specialists will be able to determine exactly how bad the problem is and then get rid of the problem for the benefit of your health and for fresher air in your home. You will likely notice a lower energy bill shortly after the job is done, too. Extreme Air Duct Cleaning San Antonio, Texas has licensed and insured experts who have been doing this for years. They will use high powered vacuum devices, scrubbers and other equipment to get your HVAC system in its best possible condition. If you have any questions regarding our solutions or regarding the importance of clean air ducts for better efficiency, ask us. We are always happy to help out our customers.
Contact Our San Antonio, TX Air Duct Cleaning Experts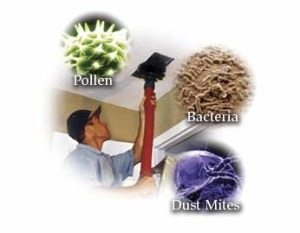 Our Air Duct Cleaning and Vent cleaning experts will provide you with a free price quote for Air Duct Cleaning and Vent Cleaning San Antonio so that you can have a better idea of the cost of our services. Either way, we can assure you that our rates are fair and competitive, and if you compare them to other companies you will see for yourself how affordable the services provided by Extreme Air Duct of San Antonio actually are. Don't hesitate to call us to find out anything else that you need to know. Do you want to know more about our qualifications? We are licensed as per industry standards and can provide you with any further details needed. We want you to be able to hire us with the confidence that you are hiring the right company for the job. So fill out the provided form or give us a call at your convenience! We are here for you at Extreme Air Duct Cleaning and Restoration Services San Antonio.
Extreme Air Duct Cleaning Services San Antonio, TX
210-998-8808

Email us today for more information: [email protected]
Our address: 12330 Vance Jackson Rd San Antonio, TX 78230 ( Dispatch only)
Business Hours: Sun-Fri 8:00 AM-7:00 PM and 24 Water Damage Restoration Services.
Extreme Air Duct Cleaning San Antonio, Texas is proud to service the greater San Antonio Metro.
Here is a list of some of the zip codes we service :
78130, 78228, 78245, 78207, 78250, 78240, 78223, 78249, 78251, 78247, 78227
78155, 78201, 78254,  78233, 78258, 78213, 78216, 78209, 78230, 78237, 78210
 78221, 78232, 78109, 78217, 78211, 78218, 78242, 78244, 78154, 78253, 78229
78239, 78212, 78108, 78006, 78260, 78023, 78238, 78214, 78259, 78148, 78114
78222, 78132, 78224, 78133, 78220, 78219, 78070, 78064, 78861, 78248, 78261
78225, 78264, 78202, 78121, 78204, 78065, 78255, 78236, 78163, 78016, 78015
78063, 78003, 78002, 78073, 78112, 78231, 78101, 78252, 78009, 78234, 78256
78226, 78052, 78203, 78013, 78026,  78124, 78266,  78059, 78069, 78263, 78160
78257, 78208, 78123, 78152, 78011, 78638, 78147, 78056, 78055, 78039, 78205
78004,  78215, 78850,  78161, 78623, 78050, 78886, 78066, 78027, 78012, 78235
78883, 78008, 78243, 78670, 78885, 78143, 78074, 78150, 78054, 78062, 78115
78131, 78135, 78156, 78206, 78241, 78246, 78265, 78268, 78269, 78270, 78278
78279, 78280, 78283, 78284, 78285, 78287, 78288, 78289, 78291, 78292, 78293
78294, 78295, 78296, 78297, 78298, 78299 and many more.
We reserve the right to refer customers to other companies, We reserve the right to refuse service to anyone.
Changed The Air Quality In My Home.
When I first moved into my new home, the air just wasn't right; my eyes burned, my throat itches, I was sneezing and I just wasn't breathing well. When I called extreme they really came through for me. They were the best price compared to some other duct cleaning services and their expertise really changed the air quality in my home. Now, not only can I breathe freely without sneezing, itching or scratching, but the house actually smells good and I'm finally excited to have people over without worrying does this place smell off?  Thanks so much to the professional, courteous and efficient team at Extreme. They really changed the way we live, for the better.  Derak Berban. Feb 27, 2017.