Extreme Carpet Cleaning
Offering Carpet Cleaning Solutions in Houston, San Antonio, and the Surrounding Areas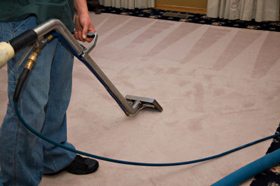 Are you looking for a professional, licensed and insured company to provide you with unbeatable Houston-area Carpet Cleaning solutions? Look no further than Extreme Air Duct Cleaning and Restoration Services. Our crew of carpet cleaning and upholstery cleaning experts has the experience needed to get your surfaces as clean as they can possibly be. Just read some of our customer's reviews. If you moved into a home in the Houston or San Antonio, TX areas and are unhappy with the carpets, don't assume that you have to have them replaced. This costs a lot of money and might not be necessary at all. Our carpet cleaning and upholstery cleaning work could get the job done for less.
Have questions for us? Just give us a call. Our pleasant and knowledgeable representatives are always eager to help out new customers. Submit your questions online with the form provided or simply give us a call today so that our carpet cleaning and upholstery cleaning staff can provide you with the information that you are looking for in Houston or San Antonio, TX.
Call today and schedule your

carpet cleaning

 appointment – 832-699-0888
How Often Should You Clean Your Carpets?
With other furnishings around your house, you get a warning that they need to be cleaned. Floors may show dust, windows show fingerprints, and sinks may have a ring in them. When it comes to your carpets, it's a little more difficult to determine. It's important to vacuum your carpets at least once a week to pick up any dirt, dust, crumbs, and pet hair before they get tangled into the fibers of the carpet. However, vacuuming will only remove the loose particles, so it is important to get your carpet professionally cleaned.
Since your carpets are a big investment and you want them to last for years, it is recommended to get professional carpet cleaning services at least every 12 months. However, this depends on your lifestyle and personal preferences. Some homeowners may choose to get them cleaned every 6-12 months if they have children or pets, or if someone in their house suffers from allergies. Having your carpets cleaned will help get rid of spills, crumbs, mud, pet hair, and more. Not only that, but it will help create a clean space for kids to play and reduce the allergens in the air. If you are looking for carpet cleaning services in the Houston and San Antonio, TX areas, rely on the team at Extreme Air Duct Cleaning Services. contact us today for more information or to schedule services.
How to Tell If Your Carpets Need Cleaning
Sometimes, a thorough cleaning is all you need to get your carpet looking – and smelling – brand new again. Below are some tell-tale signs that your carpet could benefit from professional carpet cleaning.
Increasing Allergy Issues – Carpets collect dirt, dust, pet dander, and other allergens – even if you are vacuuming regularly. Each time someone sits or walks across the carpet, these allergens are dispersed into the air and circulate your home for hours before settling down again. If you've noticed that your indoor allergies have gotten worse, you might be due for a professional carpet cleaning.
Carpet Looks Dull – To see if your carpet is truly dull, do the furniture test. Move a piece of furniture that hasn't been moved in a while, and take a look at the carpet underneath. If it looks lighter, fluffier, and cleaner, especially compared to the carpet surrounding it – it's time for a professional cleaning. 
Carpet Has a Smell – If your carpet is in an area of your home that sees a lot of foot traffic, there's a good chance your carpet will start emitting bad odors if not properly cared for. When people walk across or lay on a carpet, their body oils can transfer into the carpet fibers and cause an undesirable scent if left untreated for a long time. 
Visible Stains  – When you can visibly start to see discoloration in your carpets due to the build-up of dirt or stains caused by spills and messes, it is time to have it cleaned. There are some types of stains, including pet stains and ink stains, that you will definitely need a professional's help to remove.
Has Not Been Cleaned in Over a Year – If you cannot remember the last time you called a professional carpet cleaning service, it's time to do so. Keeping up to date with the cleanliness of your carpets can help to extend their lifespan and save you money in the long term. It is recommended to have your carpet professionally cleaned at least every 12-18 months.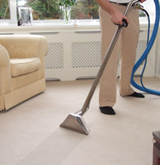 Why You Should Hire Professional Carpet Cleaners
Your carpets might look filthy and even come with an odor that you can't seem to get rid of no matter how many times you scrub them. This is when you know it's time to get professional carpet cleaning services. Even if you rent a cleaner from the store, and spend hours cleaning, you won't be able to achieve the results that you want. Extreme Air Duct Cleaning and Restoration Services can help!
Specialized equipment- We have the equipment needed to get the job done right the first time. We have powerful truck-mounted systems that get the job done better than a carpet cleaning rental from your local hardware store. We use the best products from top manufacturers to get the best results.
Knowledge- We have years of experience and the knowledge needed to complete your carpet cleaning jobs. We know which cleaning solutions will be the most effective on your carpeting and what solutions might cause damage. We know which techniques will work, as we have been implementing them for years. No company could provide you with better results for carpet cleaning than our own.
Save time- Extreme Air Duct Cleaning and Restoration Services wants you to spend your free time enjoying yourself. The last thing anyone wants to do after a long day of work is come home and clean. It is so frustrating when you scrub and vacuum and notice no difference at all. Let the experts handle the dirty work. It is our job to make sure that your carpet cleaning is done right and that your carpeting is clean.
Removes pet odors- Do you have a pet odor you can't remove? What about a urine stain or a wine stain? Don't worry – our team of professionals knows which solutions to use to eliminate these problems.
Quick-drying times- Not only will we effectively clean your carpets, but we will make sure that they dry fast, too. We know that you want to be able to walk on them again. This not only helps to promote quicker drying, but it helps to eradicate the opportunity for concerns like mold to develop.
Contact Us Today!
If you hire an amateur to do the job, they might cause damage to your carpets. We can work with any kind and we can do so effectively. Extreme Air Duct wants to not only get the job done correctly but to get it done so that the results are unparalleled. We use proven solutions that are performed by unbeatable professionals. Contact us today!
Our customer service is matchless and our prices are competitive. You can't go wrong when you hire Extreme Air Duct for the job. Enjoy cleaner carpeting and carpets that are more visually appealing because they are lacking stains. Make an appointment with us today for carpet cleaning in Houston, Texas.
Call Extreme Air Duct Cleaning And Restoration Services – 832-699-0888